About Us
KT has three major verticals- KT Professional which caters to products for salon services, KT Advanced Haircare which is a complete range of retail products from oils, serums, hair masques, shampoos & conditioners, and lastly KT Online which is an extensive range of hair care products available across ecommerce platforms. And all of them supposedly have a strong Keratin base. 
KT Professional set out on a quest six years ago to formulate and produce haircare products for Indian consumers that would replenish the most crucial protein in hair - KERATIN. KT Professional was launched by Ccigmaa Lifestyle in India in 2016. Since its launch, the brand has expanded its presence across 28 states, 86 cities, 27000 plus salons, 150+ beauty stores, and 18+ e-commerce platforms. Our product colors are ubiquitous -  drawing customers' attention to them like a stop sign. KT colors build connections in the minds of consumers and even evoke certain moods when the product is seen. We employ vivid, identifiable colors to tell a multifaceted story about our products.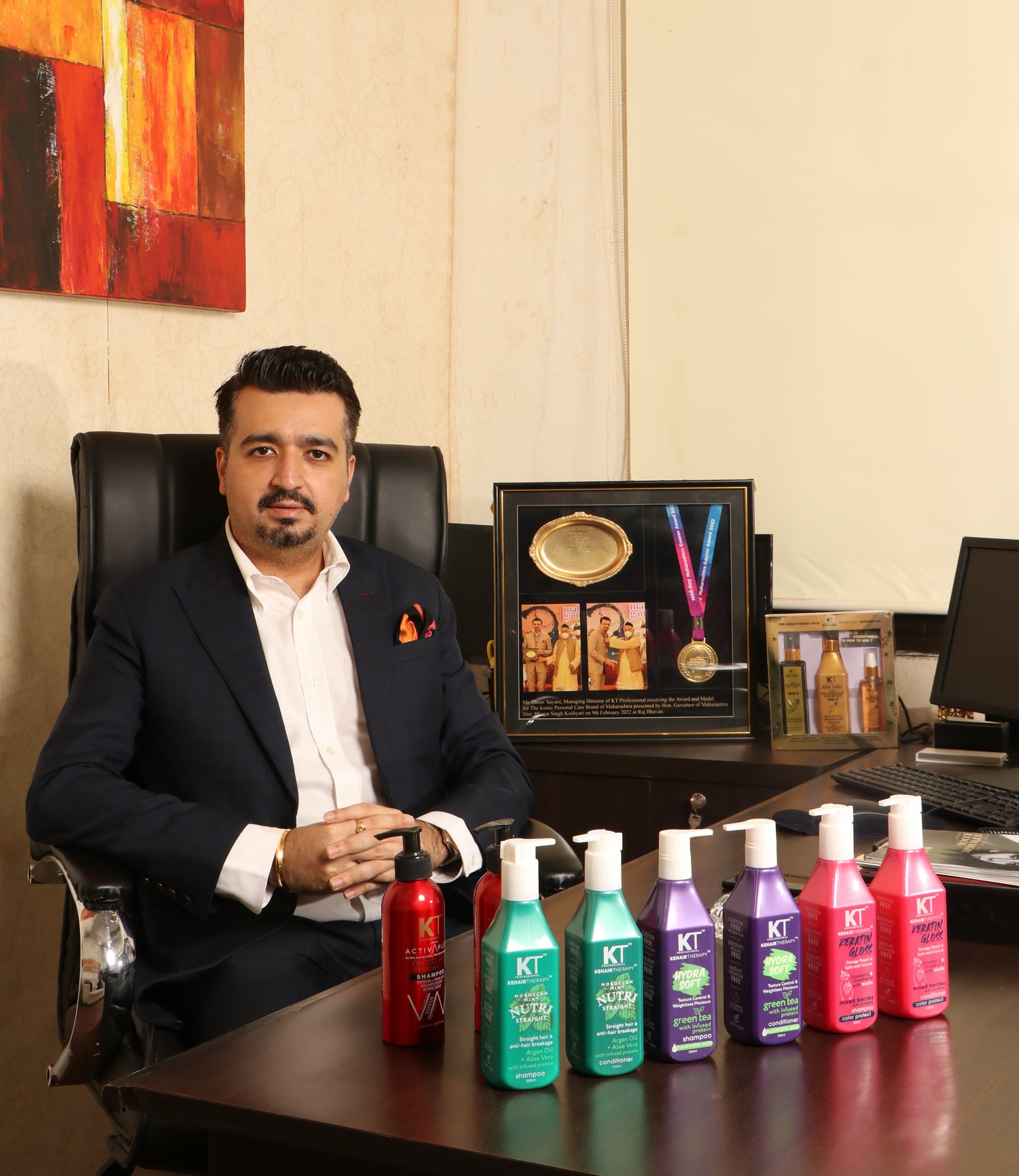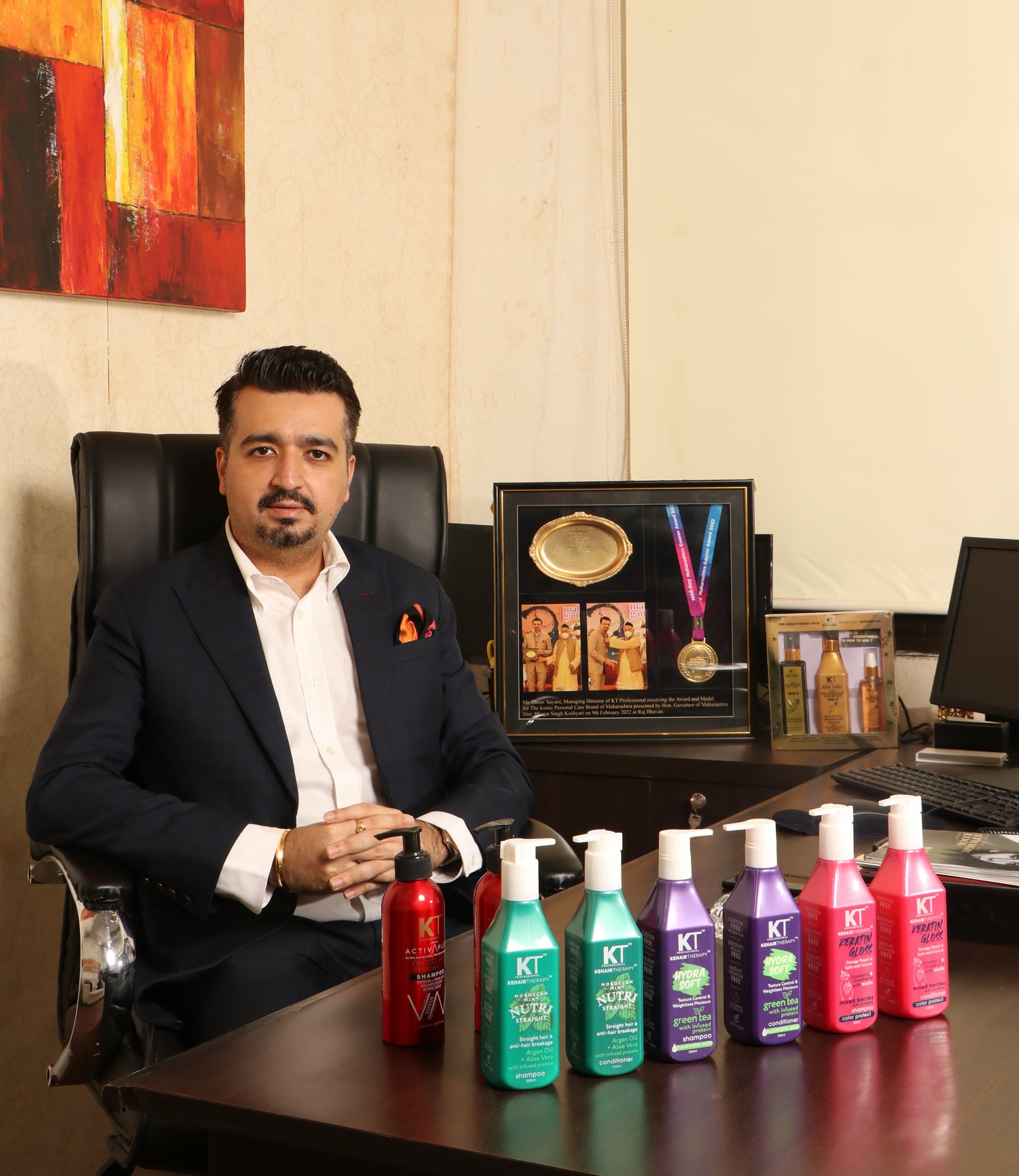 Dhruv Sayani - Founder, KT Professionals and Director, Crystal Plastics and Metallizing Pvt. Ltd.
Backed by a strong legacy in hair care products and accessories, Dhruv launched Ccigmaa Lifestyle with a vision to create a difference in the hair care industry across India. Having had access to hair care across the globe while growing up, Dhruv translated his deep-rooted knowledge in this industry into unique products. Dhruv realized that a lot of hair challenges were being addressed only by imported hair care products in India, which largely catered only to hair moisture, hair volume, and color protection. The need gap motivated Dhruv to launch the brand KT Professional to tap quality-conscious users with result-oriented products at the right price. Hence, KT Professional came together to provide both salons and individual users with keratin protein-focused products with natural ingredients to solve 18 different hair challenges along with the products that were free of all nasty chemicals, cruelty-free, and 100% vegan!